Plate Swivel stalen structuur TPU Medical Caster

Deze plaat draaibare ingesloten nieuw ontwerp medische caster, door de meerderheid van de klanten liefde. TPU loopvlak materiaal, ABS en PA wiel kern, die het zwenkwiel met goede slijtvaste, meer rust, meer anti-corrosie karakter is. Tegelijkertijd zijn er roestvrij stalen frame en platte en kogellagers dubbele lagers, en een hoger draagvermogen en de stabiliteit is ook erg goed.
Plate Afmetingen: 50 * 50mm
Caster Fork Materiaal: Staal
Wheel Materiaal: Wiel Tread met ABS Core
Carton: 36 * 30 * 27cm 15pcs per karton
Laadvermogen: 150kg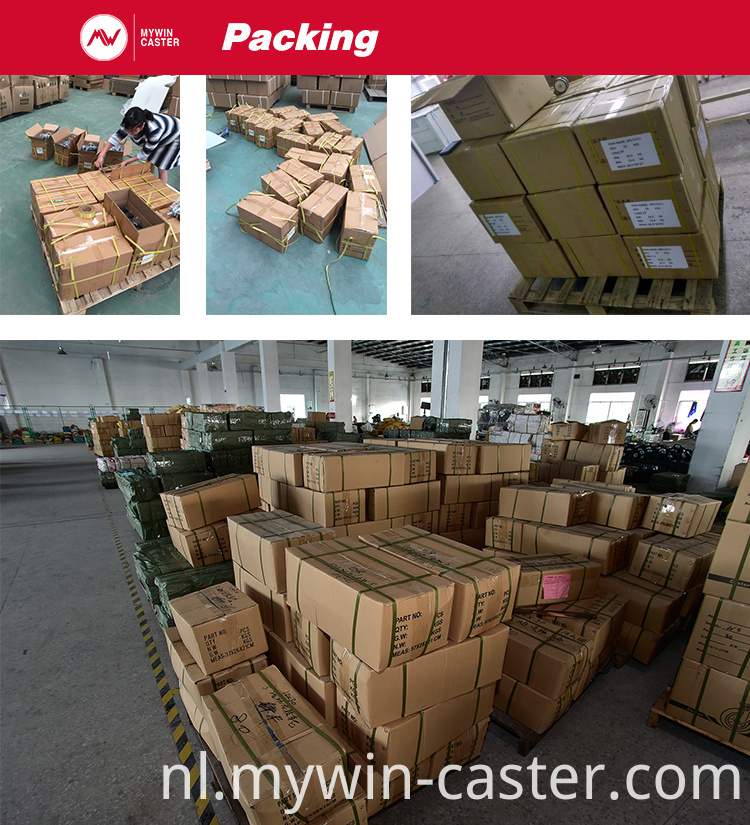 1. Volgens uw detail vraag van verschillende gietmachinewiel, we zullen onze prijs binnen 12 uur te geven, wat er ook weekend.
2. Volgens uw verzoeken of gedachten, geef ons de prijs of levert hij monsters aan u voor het testen.
3. Zorg voor gratis ontwerp voor u op basis van uw werkelijke behoefte.
4. Hoewel we slechts bedrijf van gietmachinewiel te doen, kunnen we onze klanten helpen om de bijbehorende producten leverancier in China vasteland vinden.
5. We hebben alleen gespecialiseerd in het midden-en hoogwaardige gietmachinewiel, dus we zijn sorry zeggen aan de klanten alleen kopen lage rang zwenkwiel.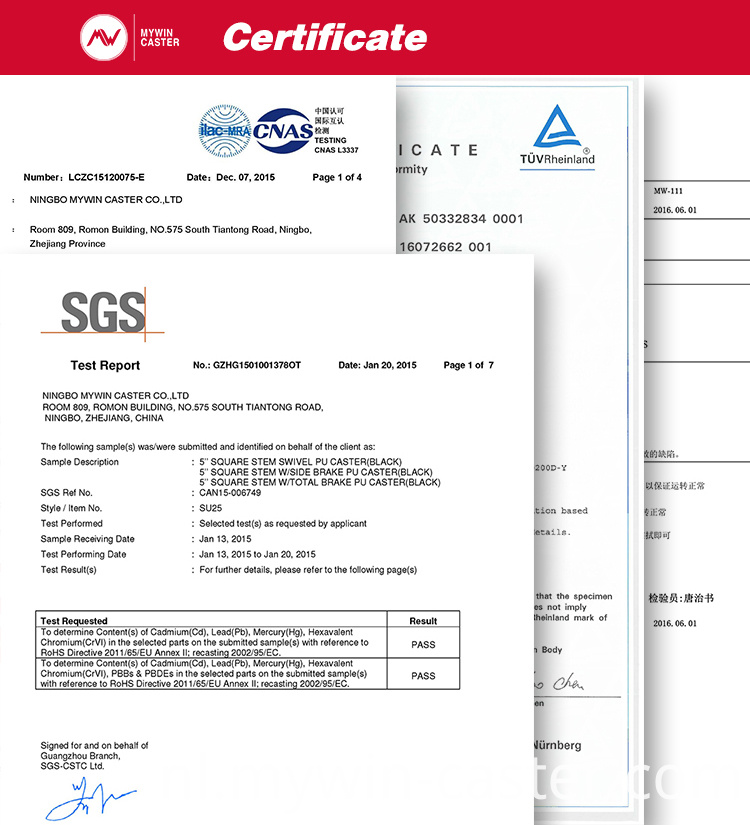 Categorie: Light
Rolling Bearing: One Ball Bearing
Wheel Breedte: 25mm
Diameter: 100mm
Diameter van de draad: M12
Laadvermogen: 80kg
Draad Lengte: 25mm
Montage Type: Geneste Swivel
Beugel Breedte: 33mm
Installatie Hoogte: 132mm
Frame Materiaal: koudgewalste plaat
Tread Materiaal: TPU
Coating: Zinc Coating
Center Materiaal: PP
Toepasselijk Temp.:-20℃~80℃
Product Categorie : Inox wielen > Lichte roestvast stalen wielen