De blauwe verzinkt dit caster te beschermen tegen corrosie zeer goed. Dit is onze meest populaire industriële caster als gevolg van het wijdverbreide gebruik in de industrie en de lage kosten. Het onderhoud van wielen gewoonlijk: Nasmeringen de as en zwenklagers en het verwijderen van vuil uit deze gebieden.
Size
Wheel Diameter
Width of Caster(mm)
Height of Installation(mm)
Top Plate
Outer Size
Load Capacity(kg)
Wheel Material
2.5inches
63
32
93
95*65
80
PU
3inches
75
32
105
95*65
90
4 inches
100
32
130
95*65
100
5inches
125
32
157
95*65
120
1. volgens uw detail vraag van verschillende gietmachinewiel, zullen we onze prijs binnen 12 uur te geven, wat er ook weekend.
2.According uw verzoeken of gedachten, geef ons de prijs of levert hij monsters aan u voor het testen.
3.Provide gratis ontwerp voor u op basis van uw werkelijke behoefte.
4.OFSCHOON we alleen zaken doen van gietmachinewiel, kunnen we onze klanten helpen om de bijbehorende producten leverancier in China vasteland vinden.
5. We hebben alleen gespecialiseerd in het midden-en hoogwaardige gietmachinewiel, dus we zijn sorry zeggen aan de klanten alleen kopen lage rang zwenkwiel.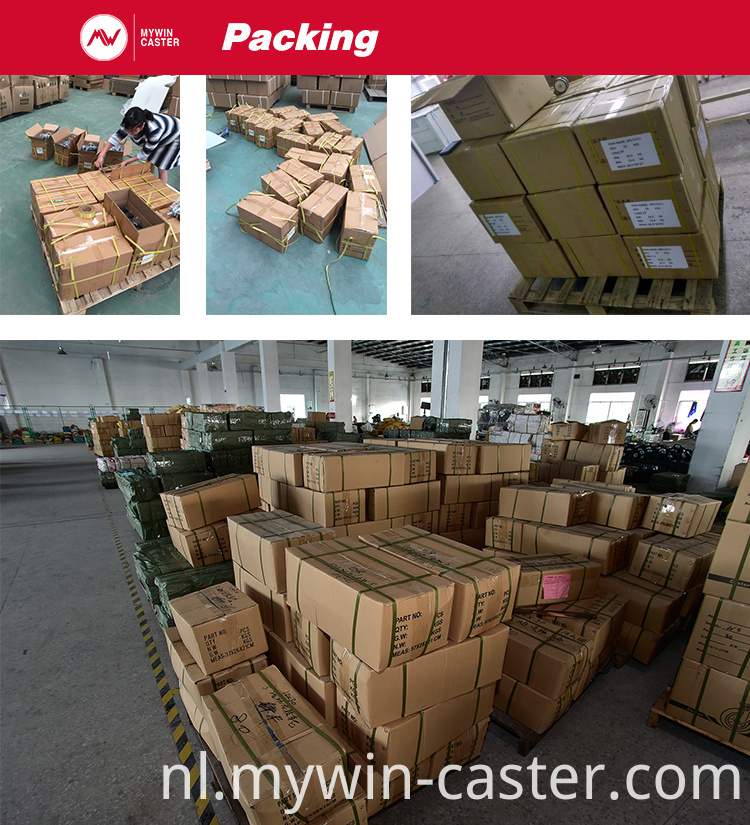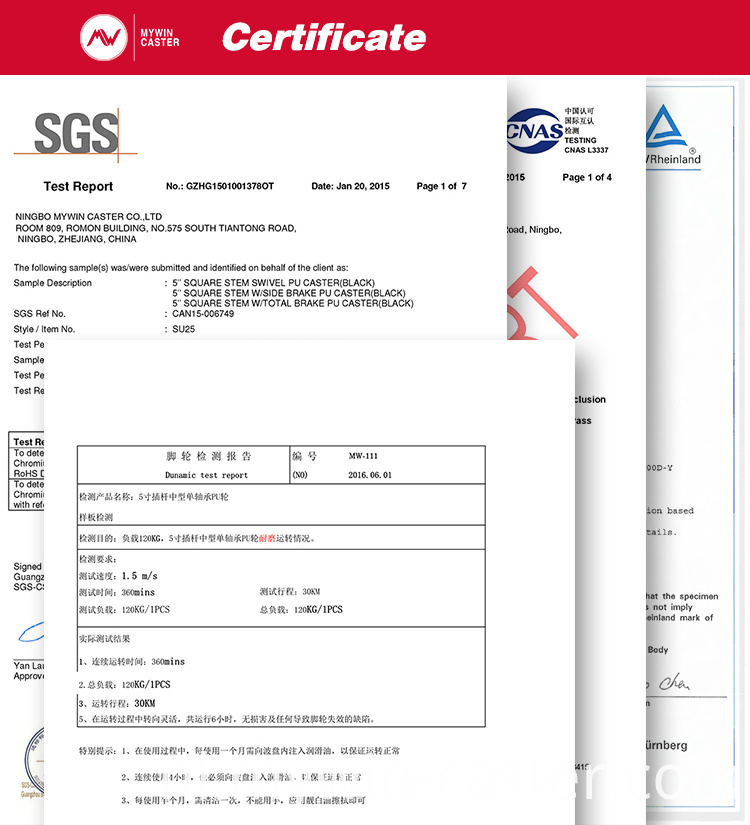 Categorie: Light
Rolling Bearing: One Ball Bearing
Item No.:3723-77
Wheel Breedte: 25mm
Diameter: 75mm
Plaatdikte: 2,5 mm
Laadvermogen: 80kg
Beugel Dikte: 2mm
Montage Type: Plaat Brake
Beugel Breedte: 33mm
Installatie Hoogte: 104mm
Frame Materiaal: koudgewalste plaat
Loopvlak Materiaal: PU
Coating: Chrome Coating
Center Materiaal: PP
Toepasselijk Temp.:-20℃~80℃
Product Categorie : Inox wielen > Lichte roestvast stalen wielen