Over Plate Vaste RVS Caster
Vaste plaat roestvrij staal Caster is gemakkelijk te monteren en het wiel zeer rijk elasticiteit, uitgaande licht, anti-zuurstof, corrosiebestendigheid, milieu, grote scherp, en ook zonder ruis.
Het kan de grond te beschermen, zonder markering op de vloer, die geschikt zijn gebruikt in het ziekenhuis, hotel, de luchthaven en ook de plaats waar het verzoek op luidspreker hebben.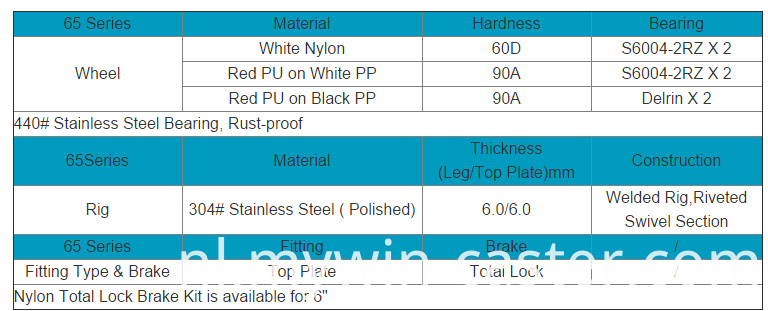 1. Volgens uw detail vraag van verschillende gietmachinewiel, we zullen onze prijs binnen 12 uur te geven, wat er ook weekend.
2. Volgens uw verzoeken of gedachten, geef ons de prijs of levert hij monsters aan u voor het testen.
3. Zorg voor gratis ontwerp voor u op basis van uw werkelijke behoefte.
4. Hoewel we slechts bedrijf van gietmachinewiel te doen, kunnen we onze klanten helpen om de bijbehorende producten leverancier in China vasteland vinden.
5. We hebben alleen gespecialiseerd in het midden-en hoogwaardige gietmachinewiel, dus we vinden het jammer dat de klanten alleen kopen lage rang zwenkwiel.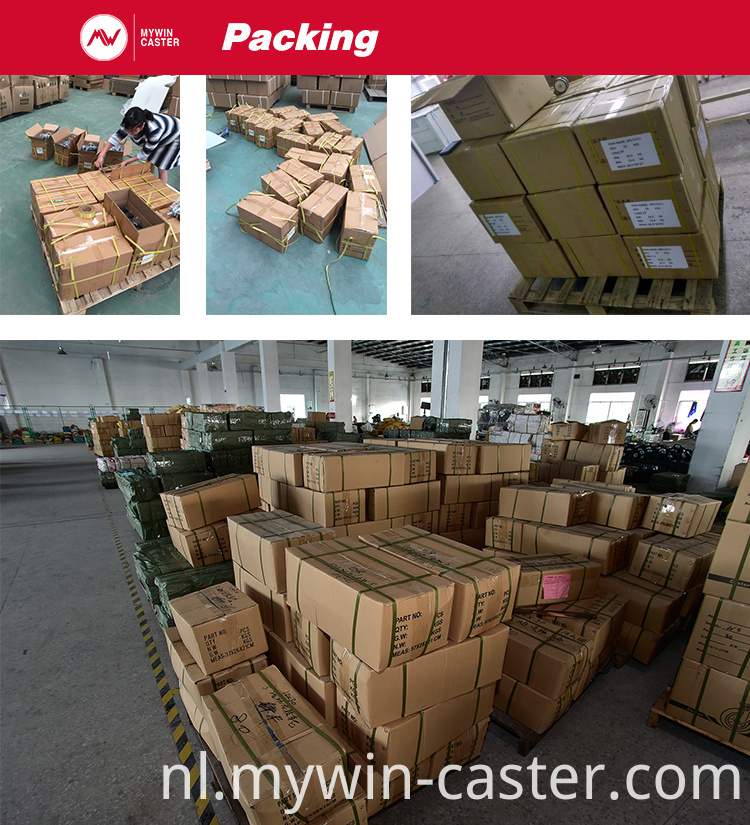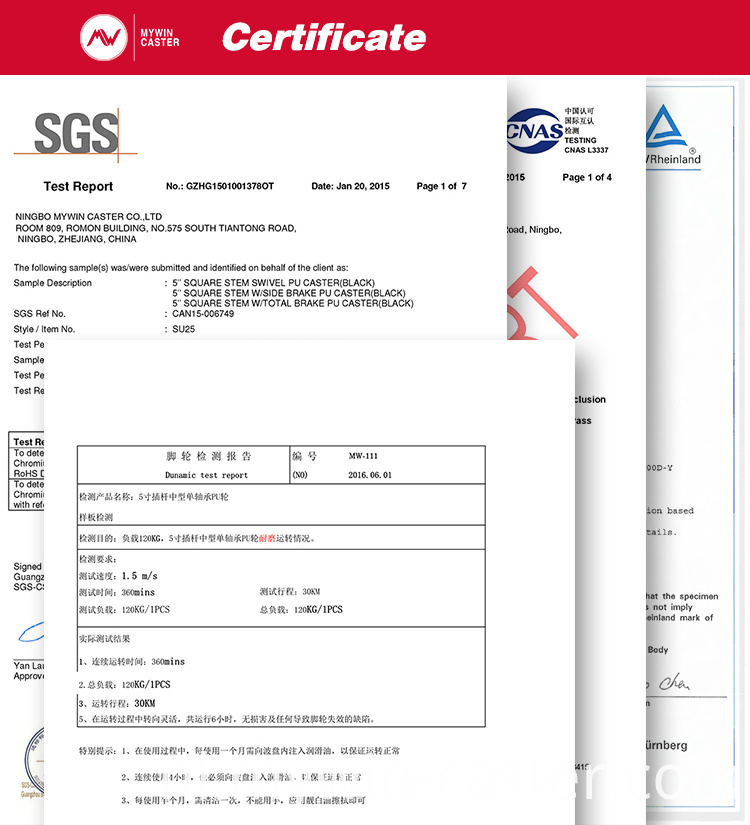 Categorie: Light
Rolling Bearing: Dual Balls Bearing
Item No.:3644-86
Wheel Breedte: 25mm
Diameter: 100mm
Diameter van de draad: M12
Laadvermogen: 80kg
Draad Lengte: 25mm
Montage Type: Geneste Brake
Beugel Breedte: 33mm
Installatie Hoogte: 127mm
Frame Materiaal: koudgewalste plaat
Tread Materiaal: TPU
Coating: Zinc Coating
Center Materiaal: PP
Toepasselijk Temp.:-20℃~80℃
Product Categorie : Inox wielen > Lichte roestvast stalen wielen